High
Visual

Computing 2016

The third meeting of the Czech and Slovak computer graphics and computer vision people in the mountains. The event will take place on 3. - 6.2.2016 in Bohemian Forest (aka Šumava) in a nice hotel:

http://www.hotelostry.cz/ (see the map), [wi-fi available!].

The goal of the meeting is to encourage exchange of ideas between researchers and practitioners in the fields of computer graphics and computer vision from across the Czech and Slovak Republics and beyond. There will be many (optional) outdoor activities possible during the day and fruitful talks, discussions and socializing in the afternoons and evenings.

The expected price is around 90 EUR per person (3 nights, 3x half board). Please let us know if you are interested to attend the event (please provide also your talk proposal).
Programme:
3.2.2016 Wednesday:
10:00 - 17:00

optional socializing outdoors

18:00 - 19:00

dinner

19:00 - 19:10

welcome

19:10 - 20:00

invited talk 1: Christoph H. Lampert, IST, Vienna, Austria: Towards Lifelong Visual Learning

20:10 - 21:00

talks 1 - 2:

Daniel Sýkora: LazyFluids: Breaking the myth about flow-guided texture synthesis
Fotis Liarokapis: Brain Computer Interfaces for Virtual and Augmented Reality Environments

21:15 - 22:15

Introductions

22:15 - 02:00

socializing indoors
4.2.2016 Thursday:
8:00 - 9:30

breakfast

10:00 - 17:00

socializing outdoors

17:10 - 18:00

invited talk 2: Tim Weyrich, UCL, London, UK: Computational Analysis in Cultural Heritage Applications

18:00 - 19:10

dinner

19:10 - 20:00

invited talk 3: Shai Avidan, Tel-Aviv University, Israel: The CrowdCam

20:10 - 21:00

talks 3 - 4:

21:00 - 02:00

socializing indoors
5.2.2016 Friday:
8:00 - 9:30

breakfast

10:00 - 17:00

socializing outdoors
talks 5 - 6:

Adam Sporka: Adaptive Soundtrack of Symphonic Music for Video Games
Lukáš Polok: Sparse block matrix applications

18:00 - 19:10

dinner

19:10 - 20:00

invited talk 4: Chris Wojtan, IST, Vienna, Austria: How to Make a Big Splash: Efficient Simulation of Natural Phenomena at Large Scales

20:10 - 21:25

talks 7 - 9:

Roman Juránek: Real-time pose estimation piggybacked on object detection
Petr Matula: Robust and Reliable Quantitative Analysis of Live Cell Microscopy Images
Petr Smílek: Gaia: authoring and rendering of large realistic terrains

21:25 - 02:00

socializing indoors
Invited Speakers: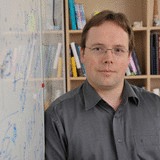 Christoph Lampert received the PhD degree in mathematics from the University of Bonn in 2003. In 2010 he joined the Institute of Science and Technology Austria (IST Austria) first as an Assistant Professor and since 2015 as a Professor. His research on computer vision and machine learning won several international and national awards, including the best paper prize of CVPR 2008. In 2012 he was awarded an ERC Starting Grant by the European Research Council. He is an Editor of the International Journal of Computer Vision (IJCV), Action Editor of the Journal for Machine Learning Research (JMLR), and Associate Editor in Chief of the IEEE Transaction on Pattern Analysis and Machine Intelligence (TPAMI).
Towards Lifelong Visual Learning
The goal of lifelong visual learning is to develop algorithms that continuously and autonomously learn from visual data, potentially for years or decades. During this time the system should build an ever-improving base of generic visual information, and use it as background knowledge and context for solving specific computer vision tasks. In my talk, I will give a general introduction to the topic nad highlight two recent results from our group on the road towards lifelong visual scene understanding: zero-shot image classification using semantic attributes and the derivation of new theoretical guarantees for lifelong learning systems.
Speaker 2: Shai Avidan, Tel-Aviv University, Israel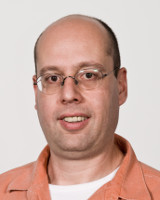 Shai Avidan is an Associate Professor at the School of Electrical Engineering at Tel-Aviv University, Israel. He earned his PhD at the Hebrew University, Jerusalem, Israel, in 1999. Later, he was a Postdoctoral Researcher at Microsoft Research, a Project Leader at MobilEye, a startup company developing camera based driver assisted systems, a Research Scientist at Mitsubishi Electric Research Labs (MERL), and a Senior Researcher at Adobe. He published extensively in the fields of object tracking in video and 3-D object modeling from images. Recently, he has been working on Computational Photography. Dr. Avidan is an Associate Editor of PAMI and was on the program committee of multiple conferences and workshops in the fields of Computer Vision and Computer Graphics.
The CrowdCam
The way we capture images is changing before our eyes. One can often see a group of people, armed with smartphones, huddling together to take pictures of some exciting dynamic event. The data obtained this way can be regarded as the output of a new type of an ad-hoc camera array, which we call a crowd-based camera (or CrowdCam). Different from traditional camera array, CrowdCam is operated by multiple photographers, and there is no single moment of capture. Moreover, the data obtained by CrowdCam lacks accurate temporal information since the cameras cannot be assumed to be calibrated or synchronized. We are interested in developing tools that analyze, explore and visualize CrowdCam images. In particular, I will demonstrate two tools, one for recovering the temporal order of a set of CrowdCam images and another for segmenting the dynamic object in CrowdCam images.
Speaker 3: Chris Wojtan, IST, Vienna, Austria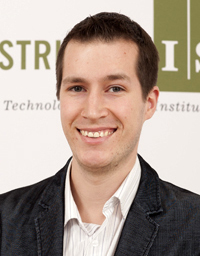 Chris Wojtan received his Ph.D. in Computer Graphics from the Georgia Institute of Technology in 2010. He has written numerous research papers on physics simulation and geometry processing, including 13 papers at ACM SIGGRAPH, the premiere conference on computer graphics, and he presented his research on changing mesh topology and fluid simulation as a course at SIGGRAPH 2011. His work has been was awarded the NSF Graduate Research Fellowship, the Georgia Tech Sigma Xi Best Doctoral Dissertation Award, the Microsoft Visual Computing Award, the Eurographics Young Researcher Award, and an ERC Starting Grant. Chris Wojtan is currently a Professor at the Institute of Science and Technology Austria (IST Austria).
How to Make a Big Splash: Efficient Simulation of Natural Phenomena at Large Scales
Despite progress in numerical algorithms and computational power, it is still unfeasible to compute detailed simulations of natural phenomena at truly huge scales. To make matters worse, important phenomena like turbulent splashing liquids and fracturing solids rely on delicate coupling between small-scale details and large-scale behavior. Our approach to solving these problems combines numerical algorithms with shape. In this talk, I will present my group's most recent research contributions, including an in-depth discussion of some algorithms for efficiently simulating natural phenomena, as well as some connections to geometric computing.
Speaker 4: Tim Weyrich, UCL, London, UK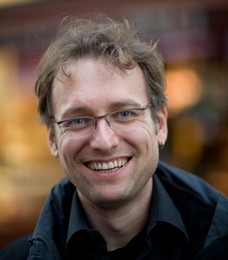 Tim Weyrich is Professor of Visual Computing at the Department of Computer Science, University College London, and Deputy Director of the UCL Centre for Digital Humanities. Prior to coming to UCL, he was a Postdoctoral Teaching Fellow of Princeton University, working in the Princeton Computer Graphics Group, a post he took after having received his PhD from ETH Zurich, Switzerland, in 2006. His research interests include appearance modelling and fabrication, point-based graphics, 3D reconstruction, cultural heritage analysis and digital humanities.
Computational Analysis in Cultural Heritage Applications
Through the increasing availability of high-quality consumer hardware for advanced imaging tasks, digital imaging and scanning are gradually pervading general practice in cultural heritage preservation and archaeology. In most cases, however, imaging and scanning are predominantly means of documentation and archival, and digital processing ends with the creation of a digital image or 3D model. At the example of two projects, the speaker will demonstrate how careful analysis of the underlying cultural-heritage questions allows for bespoke solutions that--through joint development of imaging procedures, data analysis and visualisations--directly support conservators and humanities researchers in their work. Tim Weyrich will report on his experiences with fresco reconstruction at the Akrotiri Excavation, Santorini, and on the reconstruction of fire-damaged parchment with London Metropolitan Archives.
Important Dates:
Deadline for talk proposals: 30th November, 2015
Meeting: 3-6th February, 2016
Venue:
Programme and Organization Committee:
Martin Čadík, Jaroslav Křivánek, Barbora Kozlíková
Duties: scientific program, selection of beer and everything else.
Sponsoring: